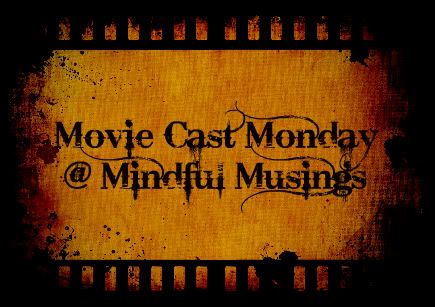 New to the Movie Cast Monday, thanks for hosting it
Natalie
My first movie cast Monday thingy will be The Mercy Thompson series since my friend Jessica and I spent a solid hour trying to cast it once.
For those of you who haven't read Mercy
Courtesy of Goodreads...
Mercy Thompson's life is not exactly normal. Her next-door neighbor is a werewolf. Her former boss is a gremlin. And she's fixing a VW bus for a vampire. But then, Mercy isn't exactly normal herself.
Lynn Collins as Mercy Thomspon. She was Silver Fox in X-Men origins. I think she looks like her and I thought she did a great job in X-Men I really love her hair and it just reminds me of Mercy when I look at it.

Gerard Butler for Adam Hauptman its simple he is just who I pictured when I read the books I can't help it.

Noah Wyle as Sam because he just reminds me of Sam he can even play a doctor. I know he can act and he just seems to fit the part perfect.

I can only do three because this is actually proving to be difficult lol.