I'd like to stop the normal posts for a minute to pay homage to a few of the blogs I check ritually. These blogs
for me
have awesome content, and I pick a lot of my books based on their opinions. These blogs provide me with tons of insight, and I just wanted to take some time out to show the love. Nice Girls Read Books is the newest addition and Angieville is the very first blog I ever visited.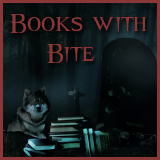 The People Who Make Reading Fun
In honor of this occasion I would like to shine the light on two people who make reading awesome. I am truly blessed to be able to share books with so many amazing people in the book blogging community. I however have two awesome people in my real life who share my love. My Dad is truly the greatest bookish person I know, and I got my love of reading from him. I seriously could not ask for a more awesome Dad. He loves and I'm so serious, Harry Potter, Twilight, The Hunger Games Triology, The Mortal Instruments, The Mercy Thompson Series, and The Sookie Stackhouse books. He also loves Robin Hood with Richard Armitage. He is just the best period! I'm so lucky I get to share my love of books with him. Then one of my very best friends Jessica, she is like my book soul-mate. Honestly every book she likes I like, and every book I like she usually likes. We both discovered Mercy Thompson and The Black Dagger Brotherhood together, and we fangirl over them all the time. Also True Blood and the books, and we are both Team Peeta. We used to go to the bookstore together, and just leave with stacks of books. Go to the outlets and not even go to any other stores, just the book store. Sadly she now lives in Philadelphia, and I miss her every day, but we flipped out over Silver Borne and Mockingjay together. Just showing my appreciation for these two fantastic people.