The Morganville Vampires 1-3
Just barely made the Monday cut its almost Tuesday :)
Scout Taylor Compton as Clair Danvers I think she can
pull it off she is talented. You can find her in The Runaways the biopic about Joan Jett also starring Kristen Stewart.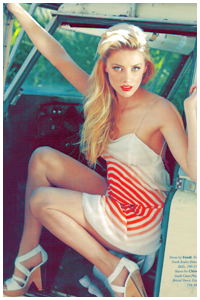 Amber Heard as Monica I have seen her in a bunch of stuff
Pineapple Express the cancelled CW show Hidden Palms, Alpha Dog
and The OC. She just screams Monica
Steven R McQueen he is Jeremy on The Vampire Diaries..I see him as
Shane Collins. Shane was a tough one for me and Steven is as close as I got.
Gemma Arterton as Eve you can find her in St. Trinians. I think she
could pull off the goth look well.
Zachary Abel from Make it or Break It as Micheal Glass. He just seems perfect to me
you may not agree but I can't help it.
Naomi Watts as Amelie this one was the hardest for me.
David Tennant as Myrnin I'm certain he can do it.