Is a weekly meme hosted by
Book Chick City
its to showcase books you want but haven't bought yet so feel free to comment on my list or tell me yours. I made an all YA list this time since I'm on such a YA binge.
Lauren has a good life: decent grades, great friends, and a boyfriend every girl lusts after. So why is she so unhappy?
Born with a port-wine stain birthmark covering her entire right cheek, Terra Rose Cooper is ready to leave her stifling, small Washington town where everyone knows her for her face.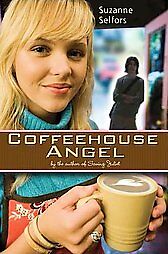 From the author of Saving Juliet comes a romantic comedy that is good to the last drop. When Katrina spots a homeless guy sleeping in the alley behind her grandmother's coffee shop, she decides to leave him a cup of coffee, a bag of chocolate-covered coffee beans, and some pastries to tide him over. Little does she know that this random act of kindness is about to turn her life upside down. Because this adorable vagrant, Malcolm, is really a guardian angel on a break between missions. And he won't leave until he can reward Katrina's selflessness by fulfilling her deepest desire. Now if only she could decide what that might be . . .